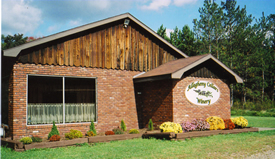 Our winery, with its nature and wildlife theme, opened its doors in November 2007 and the response has been overwhelming. The winery is nestled in the beautiful mountains of the Allegheny National Forest in Warren County and located on Route 6 (Grand Army of the Republic Hwy), one mile east of the traffic light in Sheffield, PA. Our tasting room and gift shop provide a comfortable "woodsy" atmosphere where visitors are encouraged to sample from a wide selection of wines from dry to sweet. There are no tasting fees at any of our locations. Take your time to browse the many wine related gifts we have to offer as well. You may just find that perfect gift for someone special.
We look forward to seeing you soon!
OTHER LOCATIONS
We have tasting rooms with no tasting fees and a full selection of wines at the following locations:
Briar Hill Rustic Furniture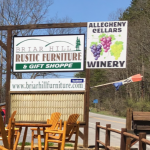 4169 Rt 36
Leeper, PA
Call for hours (814) 744-9913
.
.
McShane's Florist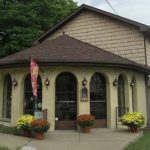 1066 Rostraver Rd
Belle Vernon, PA
call for hours (724) 929-8123
.
.
You can also find a limited selection of our top sellers at the following retail locations:
Tops Friendly Markets
74 Market St., Plaza, Warren, PA
712 W 38th St., Erie, PA
1702 E 38th St., Erie, PA
144 W Center St., Meadville, PA
150 E Main St., Bradford, PA
County Market
49 Pine Grove Square, Grove City, PA
Elk County Foods
1 Baker Alley, Ridgway, PA
444 Wilcox Rd., Johnsonburg, PA
SHOP N SAVE
201 Hampton Ave., Punxsutawney, PA
234 Pittsburgh Cirle, Ellwood City, PA